C.W.
facelift patient
"I'm so glad I chose this plastic surgeon for my cosmetic work! I had a facelift, neck lift, upper eyelids done and under eyelid pinch. Plus C02 laser, and autologous fat transfer. Wow, it was a lot yes! But the results are natural looking and excellent!!!!! It is truly more than the improvement I was hoping for!!! His expert suggestions made a huge difference, in addition to his skilled hands."
Orange County Facelift with Natural-Results
---
Facial Aging
The face is our interface with the outside world and contributes to one's concept of self image. As we age we begin to see changes in the face as the result of genetics, environmental exposure, and our overall health status. Fortunately, our understanding of the fundamental patterns of facial aging has advanced significantly in the last 20 years.
Wrinkles develop at the skin surface due to loss of collagen, elasticity, and repetitive muscle movement. Our face also loses volume in the fat compartments beginning in our late 30s as well as in our facial bones. It is the combination of volume loss and gravitation changes which result in the traditional changes we associate with an older facial appearance.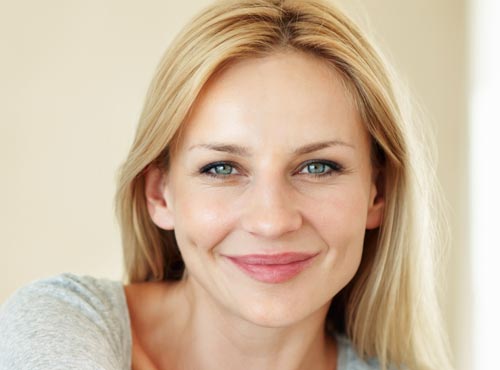 The traditional model for facial aging focused on techniques that corrected gravitation changes and skin texture, without taking into account 3-D changes in the face. This often left patients with a "pulled" look. We now appreciate that a younger face isn't a tightly pulled face without wrinkles, but instead has characteristic highlights and contours which provide softness to the face. This increased understanding of facial aging has resulted in improved outcomes for patients seeking natural facial rejuvenation.
What is a Facelift?
A facelift, also know as a rhytidectomy, is an outpatient procedure designed to elevate and tighten facial and neck tissues that have undergone unwanted effects of aging over time. The facelift is designed to restore youthful contours, tightening sagging facial skin and muscles, while minimizing deep lines and wrinkles. The most common known reason patients seek out the facelift procedure is for a more revitalized, refreshed facial appearance. There are many variations of facelifting which have been performed over the years.
The modern facelift technique practiced by Dr. Jacob Boeckmann, is a customized procedure designed for each individual, to revitalize the face and restore youthful contours without an "operated," "wind tunnel," or "puppet mouth" look. Unlike most surgeons, who pull back towards the ears, Dr. Boeckmann performs a vertical facelift procedure to correctly reposition and restore facial aging changes.
Facelift procedures only treat sagging of the cheeks, jawline, and neck. For complete facial rejuvenation other treatments may be necessary or recommended (e.g. eyelid surgery, neck lift, liposuction, skin resurfacing, and/or facial volume) to maintain facial harmony and to improve the overall result.
Who is a Facelift Candidate?
Most patients electing to undergo a facelift procedure are healthy adults between the ages of 40s to 60s. However, there is no "right age" to undergo a facelift. That is why a consultation is important to determine one's candidacy for the procedure. During the consultation, Dr. Boeckmann will carefully listen to the specific concerns and evaluate your facial anatomy to determine which treatment best addresses one's aesthetic concerns. The best candidates for a facelift is someone with realistic goals and expectations about the procedure.
Facelift Frequently Asked Questions
Will I look "operated" or "surgical" after my facelift?
This is the most common fear patients have when seeking facelift surgery. We have all seen patients who look as if they have been through a "wind tunnel." When performed correctly by a specialized facial plastic surgeon like Dr. Boeckmann the procedure achieves a natural, beautifully revitalized version of yourself. Dr. Boeckmann uses advanced facelift techniques customized to each individual to provide natural results that rejuvenate your appearance without the evidence of plastic surgery. Patients frequently are told by their friends and family members how good they look, but never figure out they had plastic surgery. They are often told that they look healthy, lost weight, look refreshed, or changed their haircut or skin care regimen.
Will I have any visible scars after my facelift?
The incisions are designed and executed in a manner so that once healed, they remain imperceptible to the naked eye. Dr. Boeckmann places incisions in discrete locations around the ear and hairline and performs meticulous suture placement to ensure optimal healing. The incisions are placed in a manner to minimize any change of position of the hairline to avoid any stigmata of a facelift. The goal is for one's hair dresser to have difficulty finding the incisions once healed.
How long will my results last following a facelift?
A facelift procedure traditionally "turns back the clock" to produce long lasting results up to 10 years. However, everyone ages at a different rate and unfortunately over time your face will continue to age. As you age, however, you will always look better in the future, than if you'd never had a facelift at all. Maintenance of a healthy diet, exercise, avoiding excessive skin exposure to the sun, and adherence to a customized skincare regimen are all important to prolong the benefits of your facelift.
What is the Recovery following a Facelift?
Immediately following a facelift, a bandage is placed around the face overnight to minimize swelling and bruising. Drainage tubes may be present for 1-3 days that exit the skin at the hairline. In general, the swelling will progress over 2-3 days following the procedure and then begin to improve. During this time patients are instructed to keep the head elevated and to strictly refrain from any strenuous activity for the first week following surgery. Most patients are surprised to learn there usually is not a lot of discomfort after surgery. Patients are followed closely over the first 2 weeks to ensure appropriate healing until all sutures are removed. The majority of patients are able to return to work after 2 week. However, a number of factors can affect recovery time, such as overall health, age, genetic profile, and the number of additional procedures performed at the time of your cosmetic surgery.
Patients are instructed to avoid heavy exercise for 1 month following the procedure. You should also avoid haircuts, coloring, or scalp treatments for the first 3 weeks following surgery. Full healing following any surgical procedure takes up to 1 year, however, 3 months following the procedures the majority of swelling has resolved.
How do I Prepare for a Facelift?
All patients are provided a list of medications, vitamins, and supplements to avoid taking at least 2 weeks before and after surgery. Smoking is strictly prohibited for at least 1 month before and after surgery. For patients with medical problems or who are older than 50, a medical evaluation may be recommended from their physician or primary care provider for routine blood tests, EKG, etc. Most patients require 1 to 2 weeks off work during the recovery, and it is a good idea to have someone at home available to assist with your needs for the first few days following surgery. Dr. Boeckmann will give you any prescription medications you will need after surgery so these can be obtained ahead of time.
How long does a facelift procedure take?
The facelift traditionally takes 3 to 5 hours, and is performed as an outpatient procedure. Other plastic surgery procedures can be performed and combined with the facelift which may add additional time to the procedure.
What type of anesthesia is used for a facelift?
A facelift is usually done under general anesthesia, meaning you are completely asleep and feel nothing during surgery. Select patients may be candidates for I.V. anesthesia ("twilight") in which patients are responsive but comfortable throughout the procedure.
Expert Facelift Surgeon in Orange County
Different plastic surgeons have different areas of expertise. Facial plastic surgery demands a high degree of technical skin, judgement, and artistry. Dr. Jacob Boeckmann is a double board certified Facial Plastic Surgeon respected for his surgical skills and natural results. Dr Boeckmann's practice is exclusively dedicated to rejuvenation and restoration of the face and is frequently sought after for his natural facelift results in Orange County.
To learn more about the facelift procedure in Orange County, contact the office at 949-273-3112 for your consultation with Dr Jacob Boeckmann.