Botox in Orange County
Neuromodulators (Botox, Dysport, Jeuveau, Xeomin) are the most popular and sought after non-surgical facial rejuvenation procedures in Orange County and America. Since 2002, the number of patients undergoing treatment has increased by 800%. In 2018, there were over 7.4 million botox treatments performed in the U.S. making it the most popular cosmetic treatment for men and women across all age groups.
---
How Does Botox® Cosmetic Work?
Botox® Cosmetic is the brand name for botulinum toxin type A, a natural, purified protein administered in low doses into facial muscles to reduce and eliminate lines and wrinkles of the face. Over time repetitive facial movement results in lines and wrinkles of the face. Botox® Cosmetic works by temporarily weakening the underlying muscles to eliminate and correct those lines and wrinkles due to repetitive movement.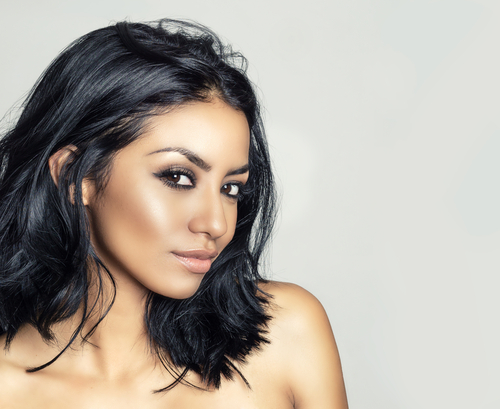 What's the difference between Botox® Cosmetic, Dysport, Jeuveau, and Xeomin?
There are several different botulinum toxins used in the US today. These products all work to relax wrinkles using a similar mechanism of action with comparable results and patient satisfaction. However, each product is slightly different in their molecular make-up, potency, and dose needed for the intended effect. Some patients report better responses to a particular product than another. The most important factor is that your treating physician is comfortable with the product being used to achieve the desired effect.
What areas can be treated with Botox® Cosmetic?
Botox® Cosmetic has been used to successfully treat many aesthetic conditions of the face including:
Frown lines (the 11's)
Forehead wrinkles
Bunny lines
Crow's feet (smile lines)
Chin dimpling (peau d'orange)
Relaxing the downward pull on the corner of the mouth • Lip wrinkles
Brow lift
Neck bands (platysma bands)
In addition to correcting established wrinkles, Botox® Cosmetic is being utilized more and more as a "preventive" treatment to stop the lines and wrinkles before they become established.
What is a Botox® Cosmetic Treatment Like?
Botox® Cosmetic treatments are performed in the office using an ultra-fine needle into the muscle being treated. Treatments are quick and require no anesthesia due to minimal discomfort with the injections. Most patients are surprised to learn they are able to return to work and normal activity immediately following the treatment. Results are typically seen within one week and generally last three to four months.
Will my face look "frozen" after Botox® Cosmetic?
Dr. Boeckmann's philosophy is to produce a natural, refreshed result which requires precise dosing and attention to detail with injection placement. Dr. Boeckmann is committed to a personalized approach to every treatment, and is highly sought after in Orange County and the surrounding communities for his expertise in Botox® Cosmetic treatments.
Is Botox® Cosmetic safe?
In general Botox® Cosmetic is very safe with minimal side effects. Bruising, swelling, and redness may occur immediately following the treatment, but generally are mild and resolve without issue. Allergic reactions are very rare. Pregnant or lactating women should not receive Botox® Cosmetic. Other possible side effects such as dry mouth, tiredness, headache, flu like symptoms can occur but are rare.
Certain medications may interact with Botox® Cosmetic, including prescriptions and over-the- counter medications. It is therefore important to let your provider know all medications and treatments you use in order to ensure a safe and effective treatment.
The biggest problems following Botox treatments are attributed to unintended muscle under or over-activity following treatment. Examples include: droopy eyelids, heavy brows, or an uneven smile. If you've had any unexpected side effects in the past, Dr. Boeckmann can make the necessary adjustments to your dosing and injection placement.
Expert Orange County Botox Treatments
Dr. Boeckmann has extensive experience in providing botox injections in Orange County, having treated thousands of patients. As a double board certified Head and Neck and Facial Plastic Surgeon, Dr Boeckmann has an in-depth understanding of the anatomy of the face. In addition to his clinical practice, Dr Boeckmann is also involved in teaching other physicians and providers the most advanced and up to date injecting techniques. He is highly sought after by patients in Orange County for his expert Botox treatments.
To learn more about Botox® Cosmetic and Jeuveau treatments in Orange County with Dr Boeckmann contact our office and schedule your complimentary consultation.