Orange County Facial Rejuvenation
The demand for non-surgical facial rejuvenation procedures continue to increase every year as patients are becoming more aware of the benefits of proactively addressing facial aging changes before needing to undergo the knife. These procedures are excellent choices for patients who are looking to enhance their beauty without the recovery time of surgery. Not only are these procedures faster and easier, but they are also more often than not safer than aggressive surgical procedures.
With so many technologies and treatments to help improve the face and skin, it can be difficult to know which treatments will best address your concerns. New techniques are constantly evolving to keep up with the ever increasing demand of patients who want to look their best while still appearing natural and healthy. Dr. Boeckmann has dedicated his practice to facial rejuvenation and is highly sought after for his excellence in delivering non-surgical facial rejuvenation for natural aesthetic results. Treatments offered include: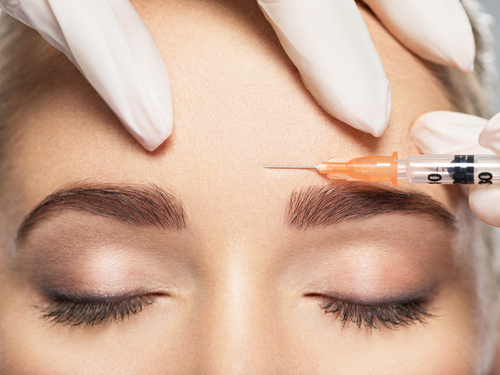 ---
Neuromodulators
Neuromodulators (Botox, Dysport, Xeomin, Jeuveau) are the most popular non-surgical facial rejuvenation procedures in Orange County. When we make expressions such as frowning, squinting, and showing surprise, muscles around our eyes and on our forehead contract. Over time these contractions begin to create wrinkles on the surface skin above the muscle (known as dynamic wrinkles).
When a neuromodulator is injected into the muscles that create these wrinkles, the nerve signal from the brain to the muscle is blocked, temporarily stopping the muscle from contracting. Since the muscle doesn't receive the message to contract it stays relaxed and the wrinkle on the surface skin doesn't form. Results typically last from 3-4 months, at which point the muscle will begin to contract again.
Neuromodulators are most commonly used to temporarily reduce or eliminate dynamic wrinkles in the face, including frown lines (the 11's), forehead creases, and crow's feet (smile lines). Neuromodulators have also been successful in correcting lip wrinkles, chin dimpling, downturned oral commissures, neck bands (platysmal bands), and alleviating migraine headaches.

While these injections are quick and easy, they should still be performed under the care of a board-certified facial plastic surgeon. If they are not administered by someone who is properly trained, Botox injections can result in an unnatural look, droopy eyelids, and/or bruising.
Dr. Boeckmann is an expert Botox injector in Orange County, having treated thousands of patients, and is highly sought after for his natural results. To learn more about botox treatments in Orange County with Dr. Boeckmann click here.
Dermal Fillers
Dermal fillers work differently than Botox and the other neuromodulators. Dermal fillers treat the "static wrinkles," due to sun damage, declining collagen production, and aging. Static wrinkles include: smile and laugh lines, marionette lines (puppet lines), and parentheses lines (nasolabial folds). When injected beneath a wrinkle, crease, or area that has lost volume, these products "fill" in the space, pushing the skin back upward and erasing or diminishing the crease or area of volume loss.
Over the last several years, filler technology and techniques have advanced beyond just treating the "problem areas." Newer dermal fillers have become available with unique consistencies and properties suited for different areas of the face. Dermal filler treatments are now customized to treat each patient's unique needs and provide optimal results."By injecting fillers into key areas on the outside of the face (i.e., the temples, cheekbones and jaws) Dr. Boeckmann can reverse age related volume loss in the face, which helps restore volume and lift sagging skin for a rejuvenated appearance. This new approach is more effective than the previous technique of injecting fillers directly into problem areas, as it provides more natural-looking results.
Dr. Boeckmann is an expert dermal filler injector in Orange County, having treated thousands of patients, and is highly sought after for his natural, aesthetic results. As a double-board certified facial plastic and head and neck surgeon, Dr. Boeckmann has an in-depth understanding of the facial anatomy. In addition to his clinical practice, Dr. Boeckmann also teaches other physicians the most advanced and safest filler techniques. To learn more about dermal filler in Orange County click here.
PRP Treatments
Platelets are one of the first cells involved in wound healing. Platelets in our blood not only allow for the blood to clot when healing a wound, but also contain growth factors which help with overall healing. Platelet-rich plasma (PRP) has been used successfully for years to heal sports-related injuries.
With platelet-rich plasma, a sample of your blood is taken and placed into a centrifuge that separates out the red blood cells. What remains are concentrated blood platelets, white blood cells, and plasma. This serum has incredible healing and rejuvenation characteristics..
Platelet Rich Plasma stimulates new cell growth in the patient's body wherever it is injected. It helps the body heal naturally over weeks to months, which is why it looks better over time. Studies have shown beneficial effects of platelet-rich plasma can last up to 18 months. The possibility of an allergic reaction or infection is almost nil because the plasma comes from the patient's own body.
Dr. Boeckmann uses PRP to rejuvenate patient's facial skin following microneedling treatments and CO2 laser skin resurfacing procedures, and to stimulate dormant hair follicles to return to the growth phase. For PRP facial rejuvenation, the serum is applied after the laser or microneedling treatment, so that the PRP can penetrate the epidermis and enter the dermal layer of the skin. For thinning hair, PRP is injected into the target areas of the scalp to initiate new hair growth.
Facial Rejuvenation Treatments
"Skin rejuvenation" refers to any treatment that improves the appearance of your skin. Your skin is constantly changing and evolving, and over time requires different treatments to keep it looking vibrant and healthy. There are very predictable patterns to the way our faces change as we get older. However, the nature and degree of these changes varies from person to person. Factors such as genetics, nutrition, sun exposure, and smoking or heavy alcohol consumption take their toll on your skin.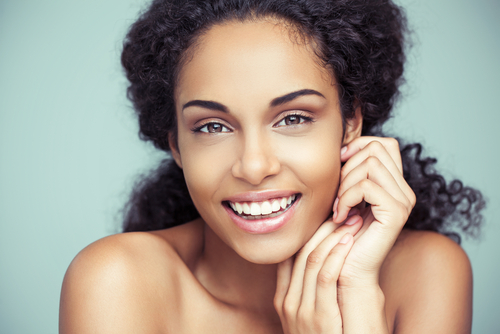 Youthful, vibrant looking skin has a tremendous impact on one's self-confidence in both personal and professional interactions. Dr. Boeckmann offers a comprehensive array of skin rejuvenation procedures to reverse signs of aging to restore beautiful, healthy looking skin. These include both in-office treatments as well as skin care products which you can use at home. To learn more about skin rejuvenation treatments in Orange County click here.